House plants can make the home seem cozy and help you not to miss your yard as much. Flowers in warm colored vases displayed weekly can really liven a room up. Or buy some hanging plants to put in a room.
Candles are easy to store away during the summer and give the house a nice glow and scent during the winter. An added bonus is the fact that candles are cheap. Vanilla scented candles or candles that smell like baking can make a room feel warm. I'm not a big winter person, but I do look forward to breaking out the candles when the season comes. My favorite candle scents are birthday cake and pumpkin spice.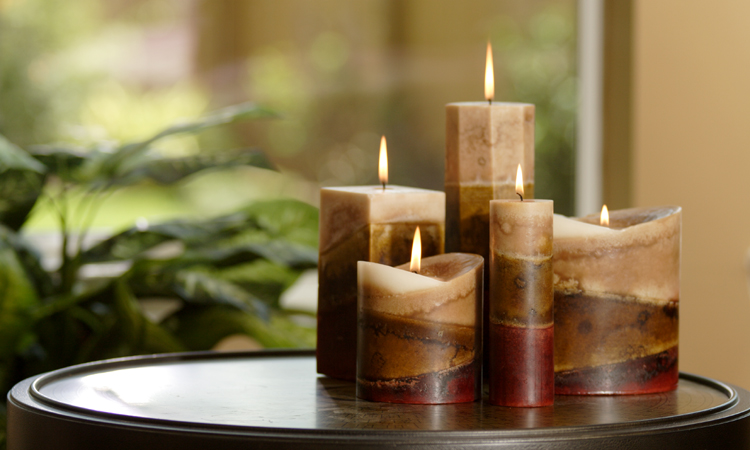 You can put slip covers over the seat pillows of a chair or couch for winter. Make sure you get slipcovers in a warm cozy color, such as dark brown, orange, or red. Also, look for slip covers in comfortable textures, like microfiber for example.
If you have kids yourself or have children visiting your home often, think about getting a few big floor pillows that match the accent pillows on your couch, in warm colors of course. Fold a blanket or throw and put it near the pillows, this will be enough for a kid to have a great place for reading or drawing.
Glass surfaces make a room look colder. If there are a lot of glass surfaces in your home think about decorating them with fabric place mats, or wicker baskets containing seasonal decorations. Framed pictures and candles would also help make a glass table look warmer.
This blog is brought to you by
physician staffing
.